Upcoming:
-A User's Manual coming to Baltimore
-Philadelphia Open Studio Tours (POST) coming in October
August 2017
Symmetry Studies, an exhibition of my current paintings is now installed at Metropolitan Bakery, 4013 Walnut Street in West Philadelphia.
July 2017
Attending a group residency at the Millay Colony (in upstate New York) with his company Applied Mechanics.
I wrote this about At Home with the Humorless Bastard.
June 2017
Equilibria exhibition is open!
Install of Equilibria at Terminal 136 in San Antonio.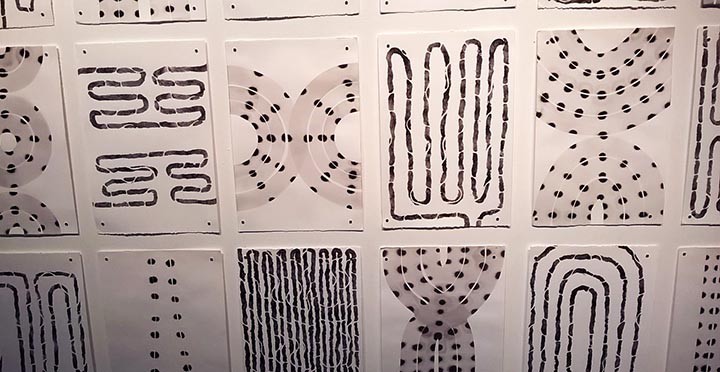 May 2017
Orbiter 3's Peaceable Kingdom is in performances. Tickets here.
To toot my own horn: for Peaceable Kingdom I was named a part of "Murderer's Row of Philly avant-garde acting" by Philly Weekly.
April 2017
I've been painting. Check out my Instagram.
March 2017
I am in Austin, TX collaborating with my sister and visual artist Lisa Choinacky.
A User's Manual review: "It is a beautiful puzzle, the attempt to construct the architecture from the outside in, watching Choinacky flit past the concrete pillars and pipes while trying to piece together what he's experiencing, embodying, divulging." -ThINKingDANCE
Winter 2016/17: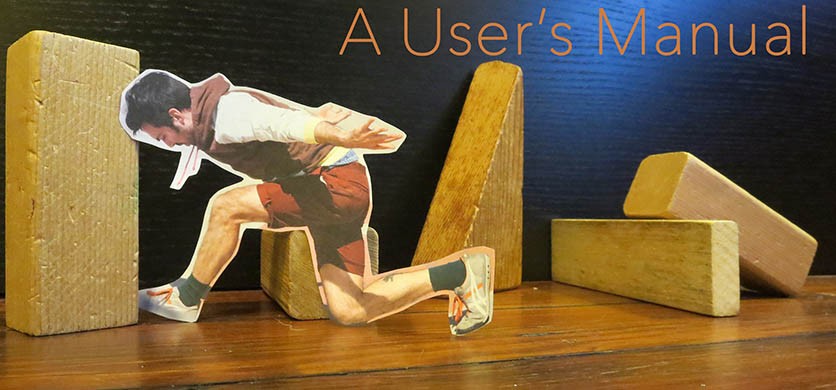 A User's Manual premiered February 2017 in Philadelphia, PA.
A User's Manual is a movement score I created which responds to how the body is constantly manipulated by architecture. This solo performance brings attention to everyday spaces and how they manifest movement. Each performance is a unique cataloging of this new performance site, drawing attention to structures, sounds, and history of space with the body.
Fall 2016:
Hopelessness occurred on October 8th @ Headlong Studios. Video excerpt coming soon. Thomas recently spoke on TGMR Radio about the project: http://mixlr.com/the-galleries-at-moore/showreel/the-convo-thomas-choinacky/.